The life and work of Viktor Kalabis
1923
Viktor Kalabis is born in Červený Kostelec. At the age of five, he begins taking piano lessons from Adolf Šupich.
1939
He enrols at the grammar school in Jindřichův Hradec but is expelled with other Czech students in 1940. He successfully concludes his studies in 1942 at the grammar school in Soběslav.
1944
After his graduation, Viktor Kalabis works as an assistant teacher at the Women's Vocational School in Mělník. In 1944 he is assigned to forced labour at the nearby Hawlik-Flugzeugwerke aircraft factory. He leaves the job at the start of the May Uprising in 1945.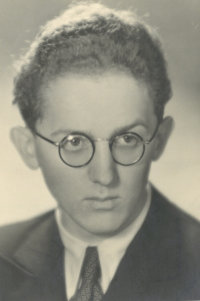 1945
He moves to Prague in September 1945 and is accepted to the composition class of Emil Hlobil at the Prague Conservatoire. In October he also enrols in the study of musicology, aesthetics, psychology, and philosophy at Charles University.
1948
Having graduated from the conservatoire, he begins to study composition under Jaroslav Řídký and music theory under Karel Janeček at the Academy of Performing Arts. He concludes his education there in 1952 with the orchestral overture
Mládí (Youth) Op. 7
1949
Viktor Kalabis passes his final examination at the Faculty of Arts, but his thesis on Bartók and Stravinski is rejected. He is retroactively awarded a doctoral degree in 1991. In 1949 he receives a prize from the Czechoslovak Academy of Sciences for his
Ptačí svatby (Bird Weddings) Op. 5.
1951
In the autumn of 1951 he makes the acquaintance of Zuzana Růžičková at the Academy, who then provides his obligatory piano lessons.
1952
On 8 December 1952 Viktor Kalabis marries Zuzana Růžičková at the Old Town Hall in Prague. The couple remain together until his death 53 years later, in 2006. That same year, he begins teaching score reading at the Academy.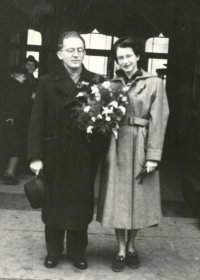 1953
After a mere few months he is dismissed from the Academy on 23 February 1953 for political reasons. On 28 February 1953 he completes
Strážnické slavnosti (Strážnice Festival) Op. 9
; in September he finds employment at Czechoslovak Radio as a music editor for children and youth.
1954
On 5 December 1954 he finishes
Piano Concerto No. 1 Op. 12
for Zuzana Růžičková, who premieres it in 1956 in Ostrava with the Ostrava Symphony Orchestra conducted by Jiří Waldhans.
1956
His first gramophone recording is produced by Supraphon – the successful Divertimento for
Wind Quintet Op. 10
, dedicated to the Czech Philharmonic Wind Quintet. In March he begins to compose
Symphony No. 1 Op. 14
, which he dedicates to his parents.
1960
Piano Concerto No. 1 is performed at the Prague Spring (Zuzana Růžičková and the Prague Chamber Orchestra) and then in Moscow (conducted by Gennady Rozhdestvensky).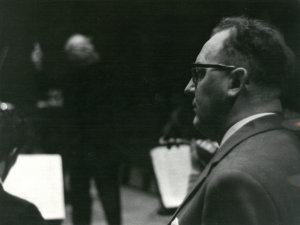 1966
Viktor Kalabis is a major contributor to the launch of the Concertino Praga International Radio Competition of Young Musicians, which recently celebrated its 54th edition.
1972
Viktor Kalabis ends his 19-year career as music editor and director at Czechoslovak Radio. From now on, he focuses solely on composing.
1975
In the summer of 1975, he finishes
Concerto for Harpsichord and Strings Op. 42
for Zuzana Růžičková. The work is premiered in 1977 in Zurich (Camerata Zürich and Zuzana Růžičková, conducted by Rato Tschupp) and is later performed by the Staatskapelle Dresden, the Staatskapelle Berlin, the Washingtonský Chamber Orchestra, and other ensembles.
1979
He writes
Aquarelles for Harpsichord Op. 53
, again dedicated to his wife. In the years to come, Zuzana Růžičková performs the work more than 40 times in her solo recitals both at home and abroad.
1991
Viktor Kalabis is appointed President of the Board of Directors of the Bohuslav Martinů Foundation, where he remains until 2003. In 1993 he initiates the establishment of the Foundation's study centre (which later becomes the Bohuslav Martinů Institute).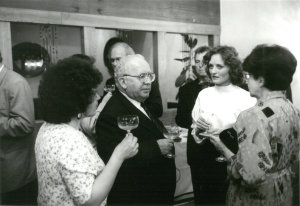 1993
He is named an honorary citizen of Jindřichův Hradec. In December 1993 he writes
String Quartet No. 7 Op. 76
for the Talich Quartet as a commission for the Czech Chamber Music Society; it is premiered with success in 1995.
2006
Viktor Kalabis dies in Prague on 28 September 2006, at the age of 83.